Aten Mini DisplayPort(M) to HDMI(F) Adapter -Premium series with EMI Shielding
$29.00
$30.00
Or 10 interest free payments from
$2.90
with
What's this?
SKU :

VC980-AT
Availability :

In Stock

Availability :

Pre Order
Delivery - Pickup and Stock Status
Click Here »
Mini DisplayPort to HDMI Adapter
VC980
Supports VGA, SVGA, XGA, SXGA, UXGA and resolutions up to 1920x1200(PC) / 1080p(HDTV)
Supports Dolby True HD and DTS HD Master Audio
Audio enabled
Supports Mac Products including MacBook, MacBook Pro, MacBook Air, Mac mini and Mac Pro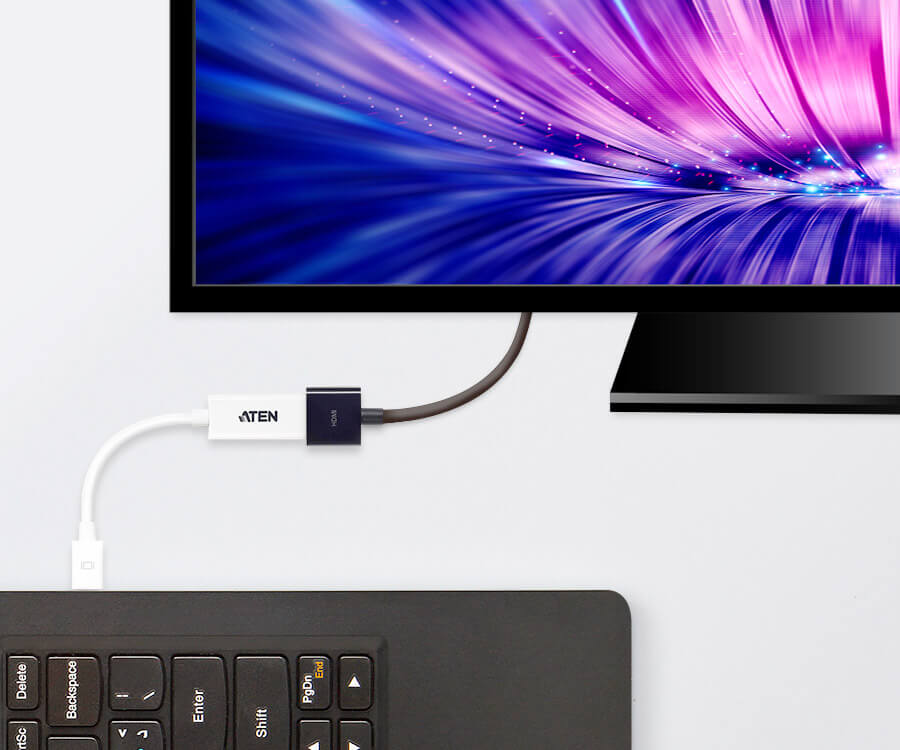 Plug-n-Play
No installation software or drivers required. The VC980 is the perfect solution for connecting Mini DisplayPort inputs to HDMI output displays.
Superior Video Resolution
Supports HDMI up to 1920 x 1200 and 1080p, making it highly compatible across devices.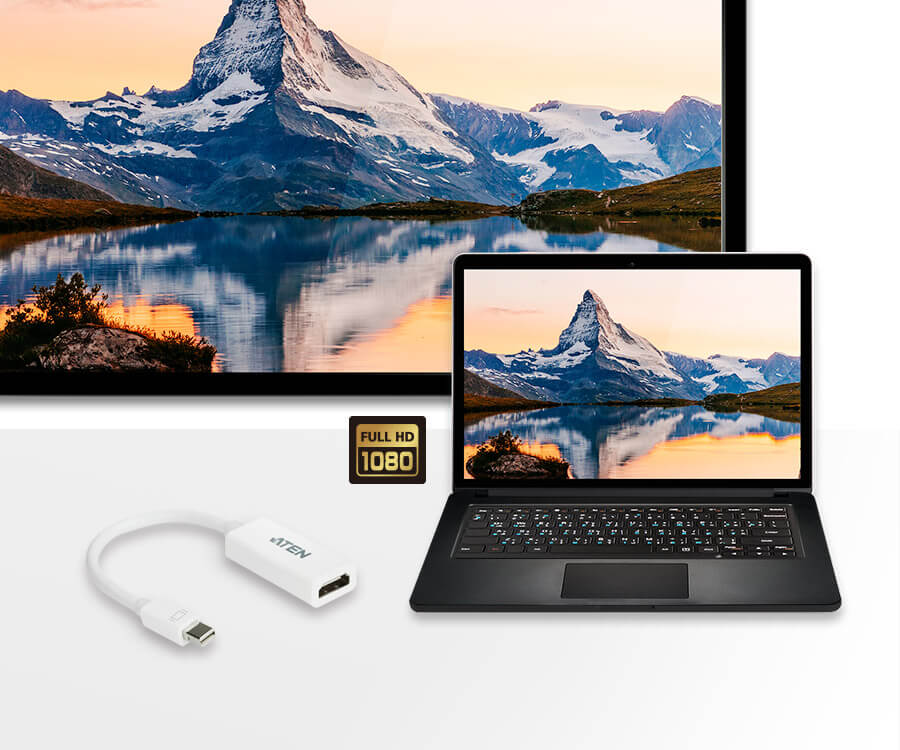 Package Contents
1x VC980 Mini DisplayPort to HDMI Adapter
Mini DisplayPort to HDMI Adapter
Video Input
Interfaces
1 x Mini DisplayPort Male (White)
Video Output
Interfaces
1 x HDMI Type A Female (Black)
Video
Max. Pixel Clock
165 MHz
Max. Resolution
Up to 1920 x 1200
Audio
Output
1 x HDMI Type A Female (Black)
Environmental
Operating Temperature
0 - 50 ºC
Storage Temperature
-20–60 ºC
Humidity
0 - 80% RH,  Non-Condensing
Physical Properties
Housing
Plastic
Weight
0.03 kg ( 0.07 lb )
Dimensions (L x W x H)
19.00 x 2.10 x 1.11 cm
(7.48 x 0.83 x 0.44 in.)
Note
For some of rack mount products, please note that the standard physical dimensions of WxDxH are expressed using a LxWxH format.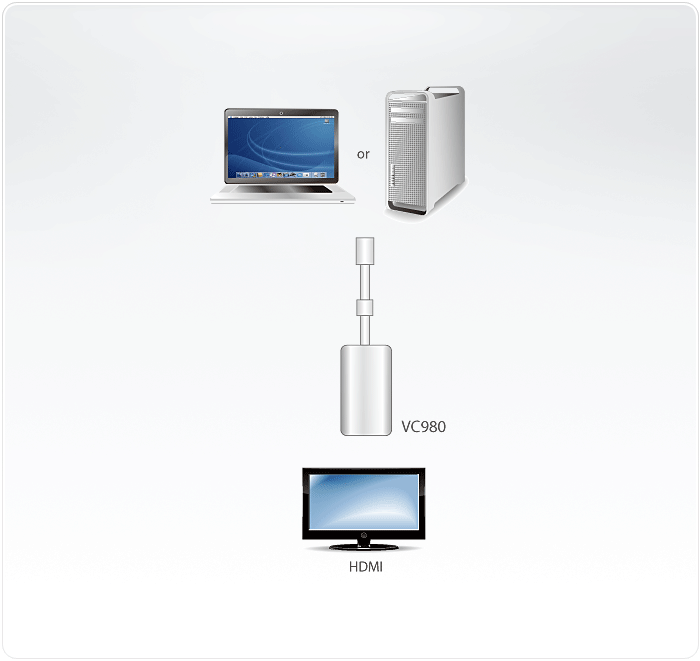 We encourage you to contact us before placing order on
02 8677 4316 or Messenger for stock status. 
NOTICE REGARDING APPLE HARDWARE
Key products within the Apple range are in tight supply and under heavy constraint with recovery dates currently unknown.
All new orders will be shipped in order of receipt.
First Come First Served (FCFS)
In case of any delay of more than 1 to 2 weeks we will notify. 
This currently affects the below models:
Apple Macbooks
Apple iMacs
Apple iPad 8th Gen
Apple iPad Air
Apple iPad Mini
Apple iPhone SE 64GB and 128GB models
Apple iPhone 12, 12 Pro, 12 Mini, 12 Pro Max
Apple Watches (all models)
We recommend placing your order to secure stock as it becomes available.
NOTE: Apple iPhone 7, 11, 11 Pro, 11 Pro Max models have all been discontinued

We have moved our retail store. 
IITSUPPORT Retail Store
Shop 6
41-43 Dunmore Street
Wentworthville NSW 2145
02 8677 4316
Hours of Pickup
Monday to Friday 10AM to 4PM
Saturday 11AM to 2PM
*We kindly request you to confirm stock before placing order to avoid delay in processing order. Some items are drop-shipped from our warehouse.